Ashtons is one of the largest fish retail outlets in the United Kingdom, employing around 25 staff.
Complimenting the retail business we also supply many of the major hotels and restaurants in the Cardiff, Newport, Swansea and the surrounding areas.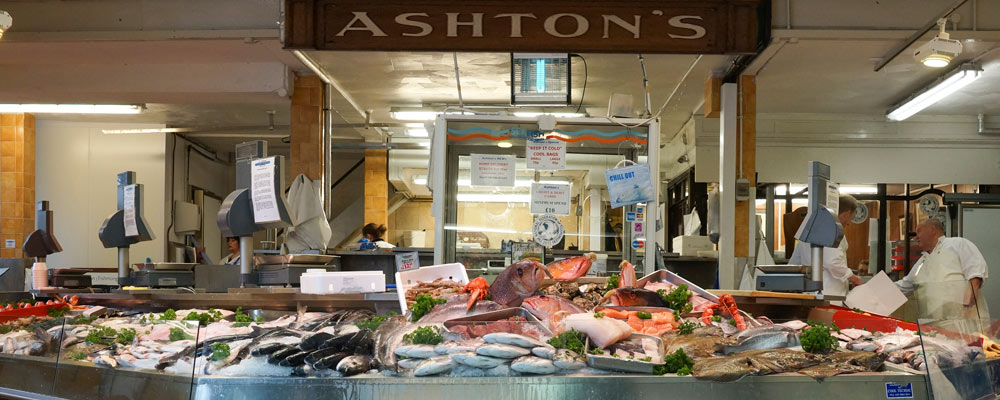 History
The present business was established in Cardiff in 1800, and has been in the Central Market since 1890. Up until 1973 the business was owned and run by the Ashton family.
Following 1973, the business has been owned by the Adams family, who had operated a fishmongers business in nearby Penarth. The present management are fifth generation fishmongers. The business has had only three owners in 200 years. The company was incorporated as a limited company in 1920.
Fish and shellfish is sourced from every fishing port in the UK. Fresh fish is also purchased from various parts of the world, including Alaska, Norway, Chile, Saudi Arabia and Seychelles.
The catering establishments are dealt with by Mr Nick Adams (Managing Director), and Mr Kevin Todd (Manager).
National Federation of Fishmongers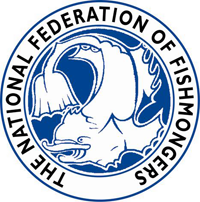 Ashton's Fishmongers are proud, long standing members of the National Federation of Fishmongers, the UK's first and foremost trade body protecting the interests of all fishmongers in the UK.
Becoming an elected President of the National Federation of Fishmongers  is both an honour and recognition of  efforts towards the promotion of the fishmongers trade – Mr Jonathan Adams was unanimously elected President in 2013, re elected to continue as president for a second term 2014, and for only the second time in the long history of the National Federation of Fishmongers has been elected to continue as President for his third term of 2015.
He follows in the footsteps of his father Mr John Adams who was previously President of the National Federation of Fishmongers between 1976 & 1978.