Throughout the year we select the best and the widest variety selection of fish possible for our counters.
Our highly skilled fishmongers are always on hand to advise you on the seasons best, and the best fish for the occasion!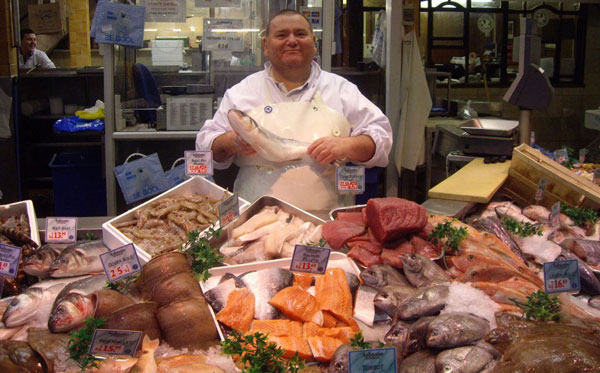 We use a common sense approach when purchasing for minimal waste and  source sustainably produced fish where possible – amongst the common species of fish,  Ashton's champions the use of less well known but equally as tasty fish, great for any meal!

All of our fish is prepared for you by our multi award winning fishmongers – including three British Fish Craft Champions! Below is a selection of some of the products you will find in stock with us – for seasonally available products please ask!

With fresh fish arriving daily, we have a huge range available on our counter all year round from the best fresh Welsh produce such as Gower Mussels or Penclawdd Cockles and laverbread, to the more unusual razor clams, samphire and much more!

Of course we have all the regular fish you would expect any good fishmonger to have; Salmon, Cod, Hake, Bass, Haddock, Plaice, Mackerel, Monkfish the list goes on…  we carefully select from the best and use sustainably sourced fish wherever possible.
We have a wide range of shellfish – Brown Crab (available whole or ready dressed), Atlantic Prawns, King Prawns, Native or Canadian Lobster, American and British Scallops, not forgetting the Welsh Cockles and Mussels above!

We have old favourites such as Whelks when in season, and Fresh Live Oysters for that special occasion.

The range available to us really is huge, and along with our selection of poultry and game products we're sure you can find what you are looking for – though if there is a specific item you cannot find, please ask and we will do our best to find it for you!