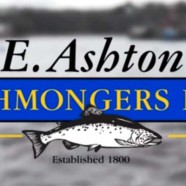 Here at Ashton's we're trying to to our best to help you through the unique situation we all find ourselves in.
To help you through we are increasing our home deliveries throughout Cardiff and the surrounding areas, we have plenty of great fresh seafood available, along with frozen seafood and poultry for you to collect in the market, or delivered straight to your door!
We've kept our minimum order as low as possible (as always) to help you through these times, just enough to cover our costs!
Our drivers are fully trained in food hygiene, and of course well prepared for the current delivery methods to ensure our delivery is as safe as possible for everyone!
We will take your order, and payment over the phone, and then drop on our doorstep, ready prepared and packaged for you! Please let us know if you would like us to set up a regular order for you and we can deliver that automatically on your chosen day!
Even in these times we have some great offers to keep you stocked up – give us a call to find out more 02920 229201.
So many great products in stock, with daily updates and fresh fish arrivals – this week we have salmon, cod, sea bass, wings, mackerel and much more
If you chose to come and visit us, there are other great food stalls open in the market supplying fresh fruit and veg, fresh meat and more!!
PLEASE ORDER AS EARLY AS POSSIBLE AS WE ARE CURRENTLY RUNNING LOW ON DELIVERY SLOTS