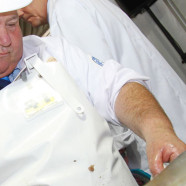 The British Fish Craft Championships is the highlight of the year for many of the UK's fishmongers.
Each year Ashton's Fishmongers compete with the best – with consistently great results!
Read More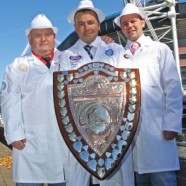 The  UK's  top fishmongers are sharpening their knives in preparation for the  ultimate contest – the  hugely popular British Fish Craft  Championships 2013 to be held in Cardiff Bay on  August 23-26, the  late summer Bank Holiday weekend. Veteran Cardiff fishmonger, Mike  Crates, 55, famed for coming runner-up no less than 20 times will again be  giving the big one a shot on Sunday, August 25. "I love the atmosphere  and I enjoy competing, and I always come away with trophies, so there's every  reason to keep going," he says. "And it would be great to...
Read More